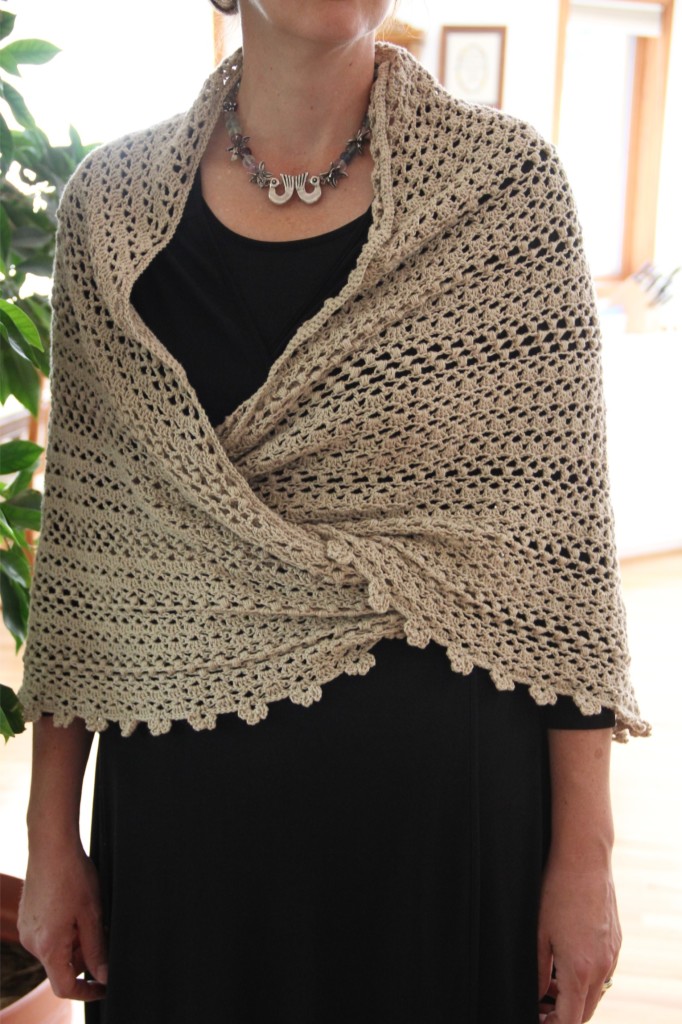 From the minute I saw Fanalaine's shawl I haven't been able to get it out of my mind. Something about the old world charm of the pattern, Fanalaine's yarn color choice, and the clover leaf edging she chose just seemed really lovely to me.
It took me a little while to find a yarn I wanted to commit to, and thanks to Laura Harmon at Harmony, I'm delighted with the Egypto Cotton she ordered for me. I kept crocheting once the pattern ended to make it larger (I wanted it to cover my arms, not just my shoulders), but even so, it has been a thoroughly satisfying quick crochet project. I finished it in time for my birthday yesterday and I'm over the moon with it!
I found, though, that as I was crocheting I kept thinking that the puffs motif in the pattern reminded me of Quaker Oatmeal Squares cereal – in a really good, really yummy way. The puffs on the shawl had the same color, heft, and feel of the cereal. So, now I want to eat my shawl. Yummy!
Alipyper Ravelry project info here. Free pattern here. Fanalaine's version here. Pattern for edging here.
Save