Ahhh, I finally finished the baby cable sweater that matches my Knit Pixie Cable Hat. I've been working on it for the last eight months. I'm glad my sister, who commissioned it, has be a very patient patron. She's watched as project after project was given precedence over this little thing.
I only had to rip out the top part 4 or 5 times before I got it right. That's not TOO bad, right? I re-sized and adjusted a vintage pattern and now will re-write it to have it knit from the top down instead of from the bottom up. But not just yet.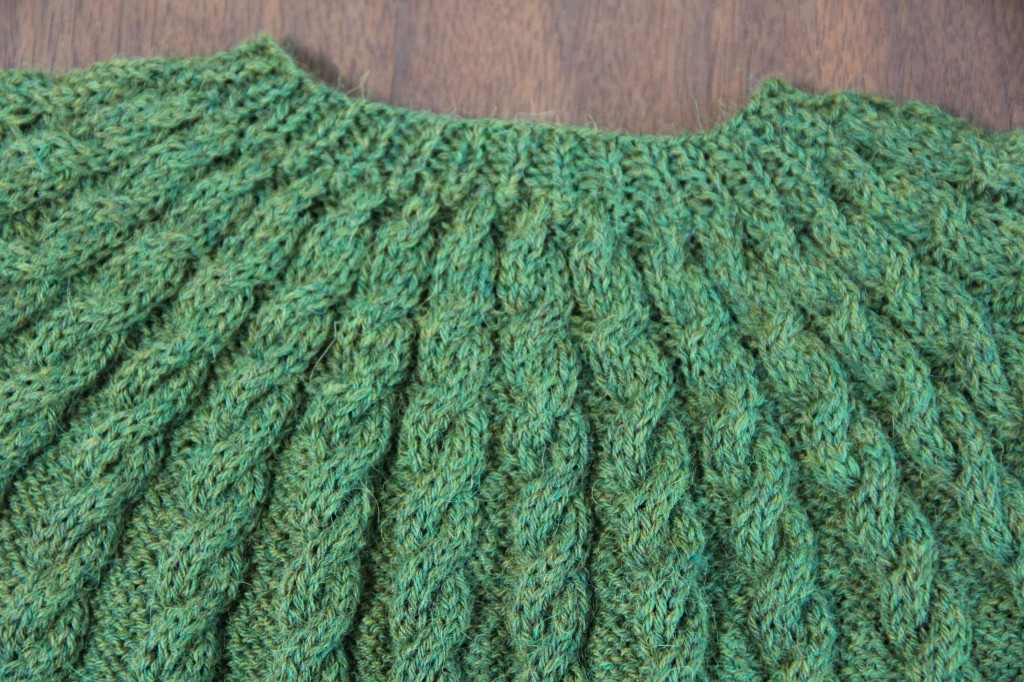 It might take me a few months before I'm ready to wrap my brain around this pattern again. Yarn specifications can be found on my Ravelry project page.