g and the terracotta warriors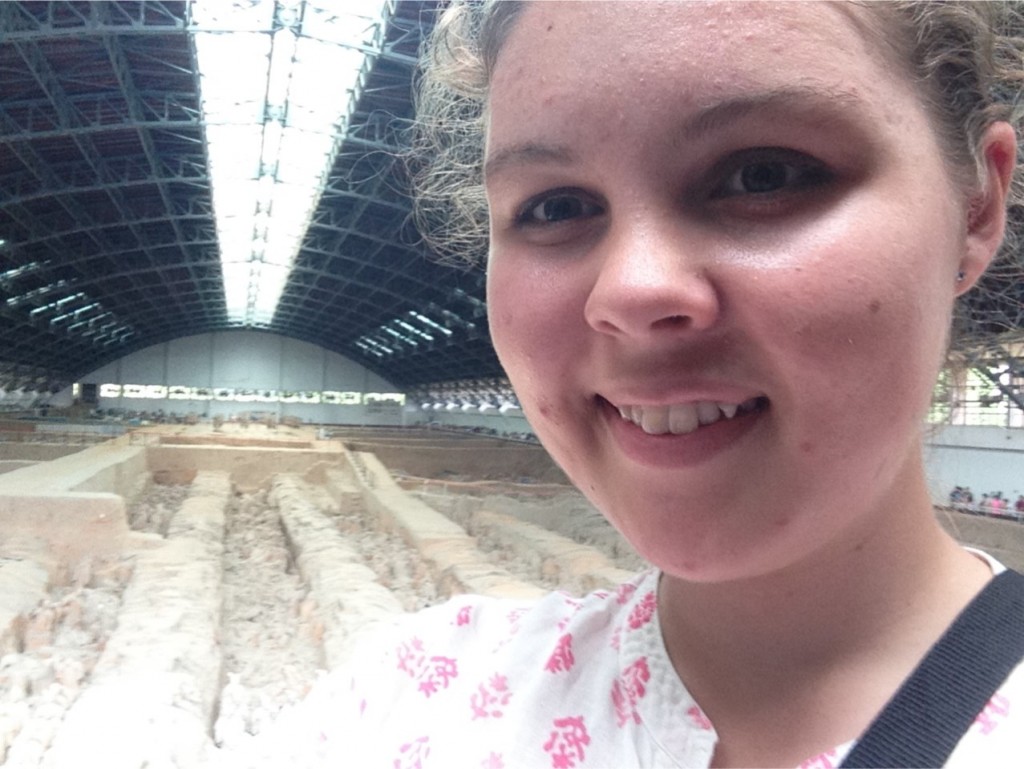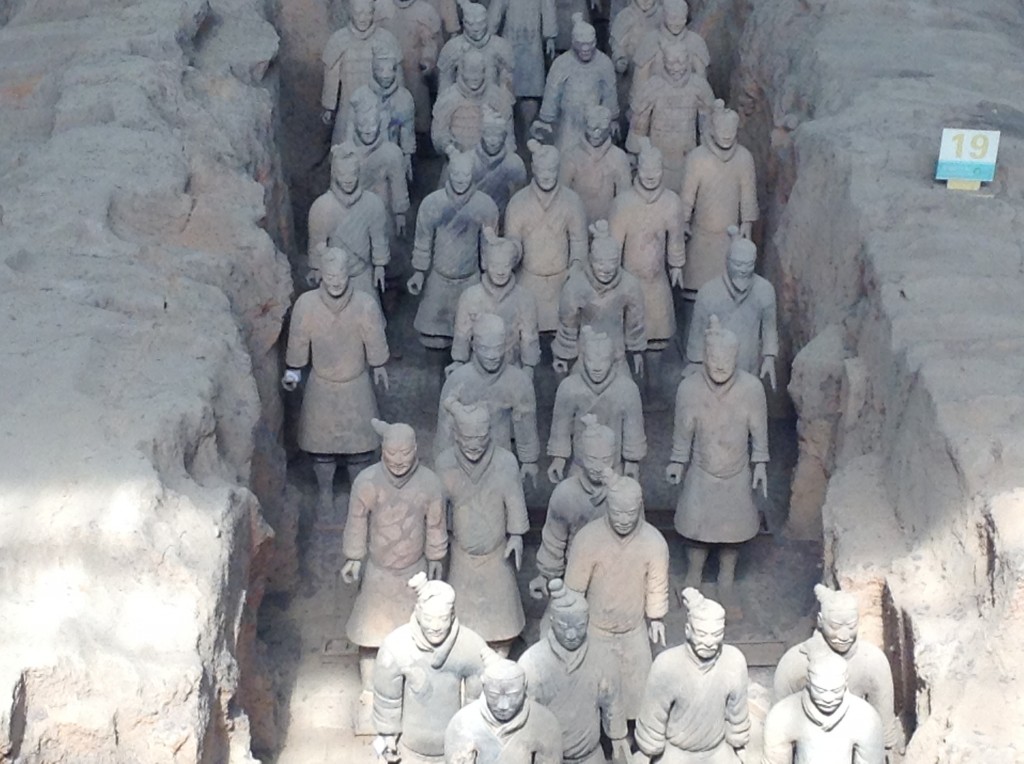 {G} went with her group to Xi'an at the end of last week to view the Terracotta Warriors. What an amazing experience! I thought I'd share some of her impressions of it…
I suppose you'd rather hear about the terra cotta warriors instead of the food, so here goes. I wasn't sure to expect. People had told me that all of them were unique. I had seen a few documentaries. I thought I had already seen all there was to see.
Boy was I wrong! The whole experience was haunting and humbling. I know you've seen pictures and stories before, so I'll just stick to my thoughts. I think what really struck me were the broken statues. I kept thinking what mass amounts of resources, money, and artisans was thrown into this project. Several of the soldiers were missing heads, a testament to when the dog site was open and people free to take souvenirs. Several soldiers were leaning on their sides or completely smashed, a result of the angry mobs that raided the tombs when Qin Shihuangdi died. The waste made me upset – both the extravagance and arrogance of Qin Shihuangdi and the ignorance and blind rage of the people in destroying such priceless artifacts.
Don't get me wrong – it was incredible. I say way to go, Emperor Qin, for giving me such an indescribable experience.
In any case, I was glad to hear that a lot of restoration projects are going on, supported by organizations from throughout the world. I also heard that new sites are being excavated, which I didn't know. Apparently the new sites contain smaller statues of sheep, pigs, dogs, grain, acrobats, money, and women. (Actual animal bones were found as well.)
We were finally able to speak with her on Skype Saturday evening (she had to download the Chinese version of Skype in order to get it to work and she has been so busy with her classes and field trips that she didn't get it set up until now) and it was so lovely to hear her voice! She is entering her last week in Beijing and is preparing for her finals. It is going by way too quickly!