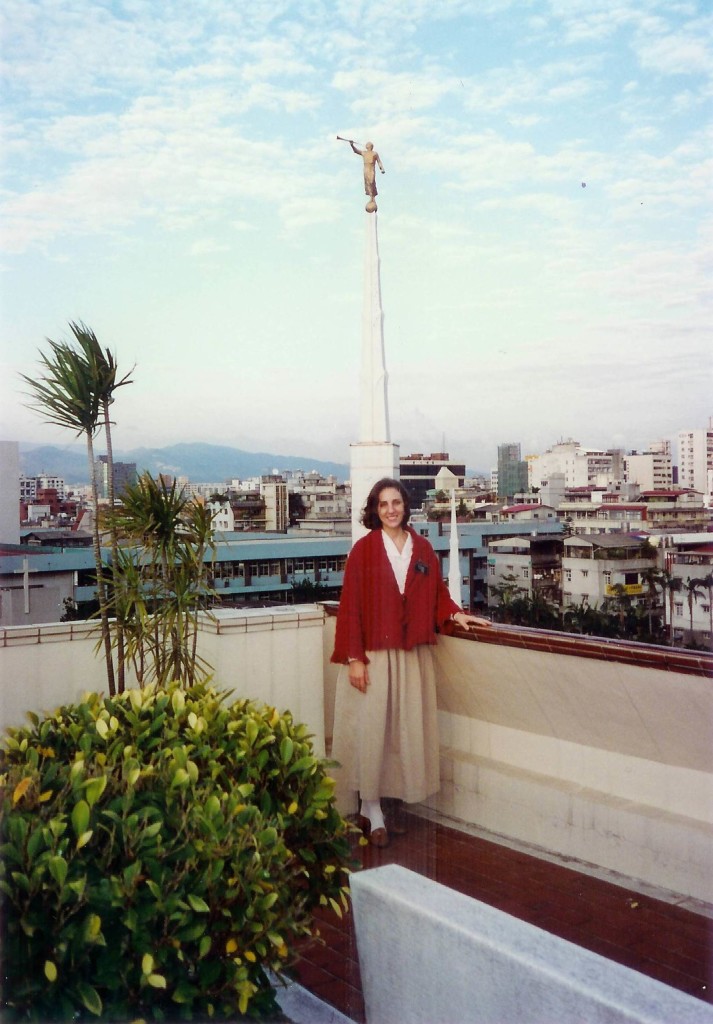 Exactly 20 years ago today I entered the Missionary Training Center in Provo, UT to serve an 18 month proselyting mission for The Church of Jesus Christ of Latter-Day Saints in Taipei, Taiwan. I said goodbye to the Mr. (who waited patiently for me while I was gone – and then said, "Come home, already!" We were married 10 weeks after I returned.), my parents, family, and friends and wore my missionary tag for eighteen months with great pride.
I've been thinking about that girl – her dreams of the future, her confidence (oh! the confidence!), her expectations, her accomplishments – and wonder what she would think of herself now? I've also been thinking about how fundamentally my life was changed for the good by my decision to serve a mission and I'm filled with gratitude.
1. Saying goodbye, August 4, 1993. Those aren't really tears of sadness – they were tears of, "Why the heck did I bring so much stuff??/2.
National Palace Museum
/3. Photo taken on the roof of the
Taiwan Taipei Mission Home
overlooking the
Taiwan Temple
. That sweater! I bought it at Benetton while I was in Taiwan and after living several years in Las Vegas, NV, I gave it to good will thinking I'd never really need it again. Oh how I wish I had that sweater still!! It's on my list to recreate.