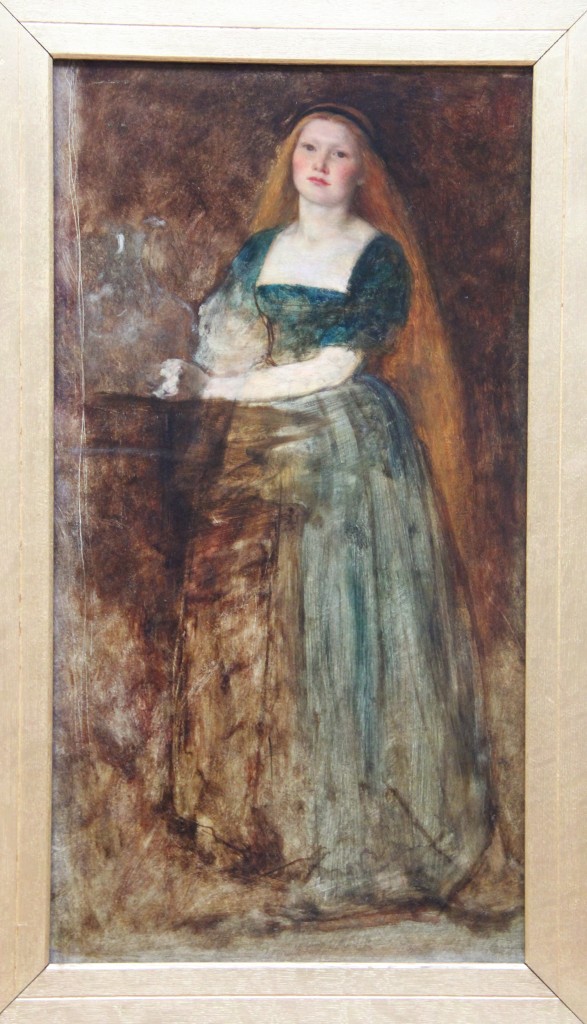 Made it over to both the Tate Britain and the Tate Modern today, as well as a fly-by of St. Paul's Cathedral. Loved the Tate Britain, but pretty much the complete pre-Raphaelite painting collection – which I was dying to see – was gone! It's on loan in Russia for the rest of the year! I was so disappointed. I did very much enjoy the above painting, Gretchen, which was painted by Joanna Mary Wells in 1861. It made me REALLY miss my daughter, though, and wish that my family was here with me.
Can I admit something quite shocking and old fashioned? I'm not a modern art fan. There are a few pieces here and there that I enjoy, but on the whole I find modern art depressing, dark, angry and narcissistically full of itself. So, I'll need to go back to the Tate Modern with the Mr., who is able to view and appreciate modern art with a more discerning eye than me.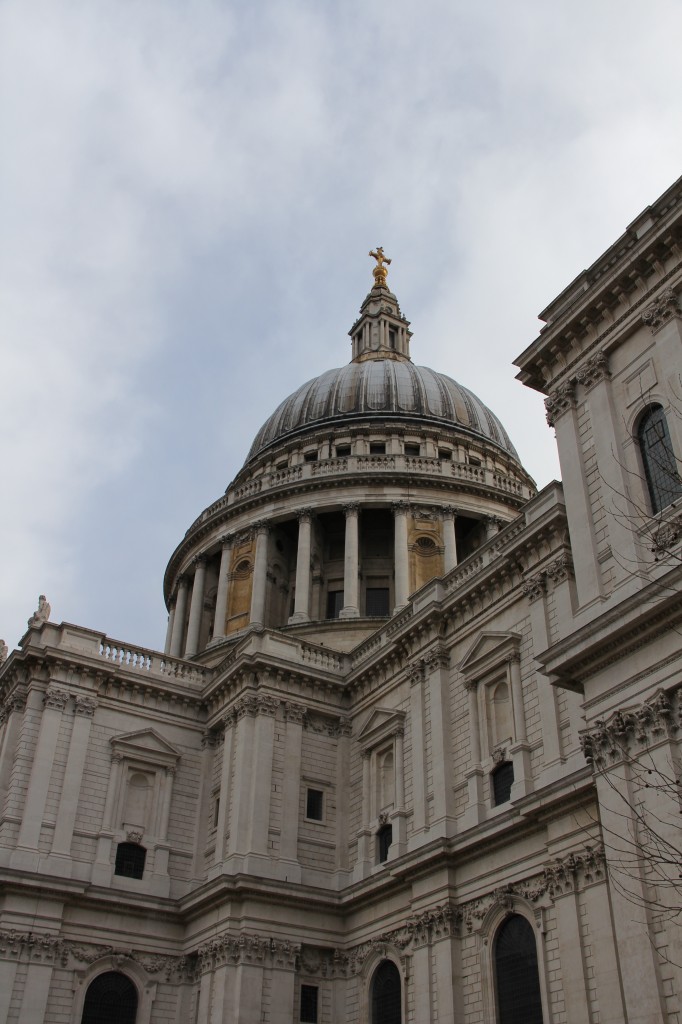 I loved the heft and solid neo-classical nature of St. Paul's Cathedral. I didn't have time to go in and climb to the Whispering Gallery in the dome – which comes highly recommended – but it's on my list of London things to do when I can come back with my family. That, the Tower of London, and a whole host of other things that just are not going to be possible (nor were they the purpose) on this trip.